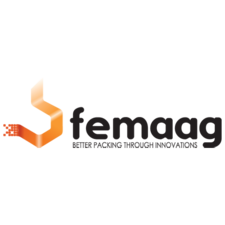 Clever solutions that boost your packing lines
Innovation 2016: Demos 90° divider and grouping unit
2 new modules to easily create any grouping within an ultra-compact floorspace, with maximum container protection.

Nest'packer staggering devices for shrink-wrappers of all makes
Femaag is the only supplier able to propose simple solutions to produce 4 different patterns of nested packs: Choose the one that generates maximum savings

EOP: Shrink packs Easy-to-Open solution
A reliable solution easy to install on any shrink-wrapper that offers a convincing feature to consumers. Add value to your packs at negligible cost.
Write to the company

Femaag