Meet

Visiativ

At the tradeshow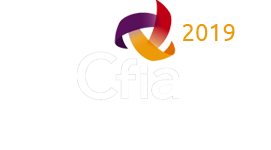 Hall 10 A 12
Designer of business solutions to accelerate the digital transformation of enterprises.
Visiativ
Developer and integrator of innovative software solutions to accelerate and automate business processes , Visiativ is a Partner of the digital transformation of the midmarket companies through its collaborative and business-oriented social platform .
For 19 years, Visiativ has been integrating Dassault Systèmes solutions (CAD 3D, PLM/PDM, SOLIDWORKS, CATIA, SIMULIA, 3DEXPERIENCE platform).
Contact :
Fabrice Doucet
26, rue Benoit Bennier
69260 Charbonnières-les-Bains
+33 (0)4 78 87 30 16
www.visiativ.com
Write to the company

Visiativ