Meet

Lenze

At the tradeshow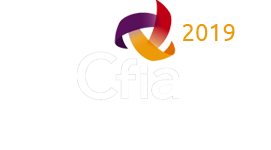 Hall 3 B 16
Innovative manufacturer of automation systems and mechatronic drives
Generate a machine program automatically with "InA", Intuitive Automation
"InA" or Intutive Automation allows you to generate a machine program automatically. This allows a machine manufacturer to configure and configure an application using machine modules, as well as to automatically generate a program.
In this way, any errors or problems are detected at the beginning of the project and can be eliminated with less effort and expense than if they were noticed later on during implementation.

The FAST modules serve as the basis for the automatic generation of code for the creation of the program. The latter can then work with a digital twin. Automatic code testing functions will also simplify processes for the R&D department. For machine manufacturers, this represents enormous opportunities: shorter development cycles and faster time to market, as customer requirements are met from the first test.
Contact :
Thierry Brulefert
165 rue du bois de la pie, Bâtiment I Parc des reflets
95700 Roissy-en-France
+33 (0)1 49 90 12 45
www.lenze.com
Write to the company

Lenze