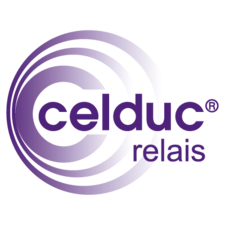 Celduc is a french manufacturer of Solid State Relays and magnetic sensors for more than 50 years
SSR combined with diagnostic / current monitoring module to save room, costs and add more functions
Packaging and food industries are known for their advanced technology, due to the high level of automation of the process lines. Each component has to meet very strict requirements. Celduc®, with its "Made in France" technology, is the world leader in this field. You can rely on its solutions.

Fully electronics, Solid State Relays (SSR) offer a greater degree of temperature control over the process than electromechanical relays and contactors (EMR) and allow frequent switching of loads (low switching frequency limits the accuracy).
They are also used for motor control, direct starting or softstarting, and to reverse the rotational direction of a motor. SSRs have nearly unlimited life.
Always ahead in solid-state control innovation, celduc® offers a diagnostic and current monitoring module directly pluggable on our SSR type SU (22,5mm pitch solution). It answers the needs of quick fault detections, cost reduction of electrical cabinets (smaller) and wiring.
Write to the company

Celduc Relais