Meet

Lenze

At the tradeshow

Hall 6S117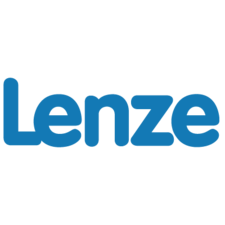 Innovative manufacturer of automation systems and mechatronic drives
Global automation platform
Lenze is opening a new chapter in automation with its global platform by offering easy and efficient access to machine manufacturers who need to bring ultra-flexible, intelligent and networked machines and the corresponding digital offerings to market as quickly as possible - and who consider the expertise acquired as a safe investment for the future.

One brick of this platform is the new i950 servo inverter.

Compact, flexible, easy to implement, compliant with tomorrow's industrial standards by integrating OPC UA, MQTT, PLC Open, IEC61131-3, CiA402, the reuse of developments made today with this servo drive guarantees a very safe investment.
Contact :
Thierry Brulefert
165 rue du bois de la pie, Bâtiment I Parc des reflets
95700 Roissy-en-France
+33 (0)1 49 90 12 45
www.lenze.com
Write to the company

Lenze