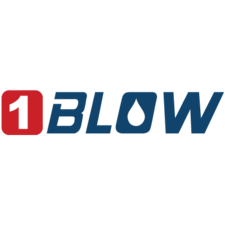 Manufacturer of PET stretch blow-moulding machines, with outputs from 1000 up to 9000 bottles / hour
Specialised manufacturer of blow-moulding machines with small and medium outputs for any application
1 BLOW developped a wide range of high performance and highly flexible blow-moulding machines for various applications :

- water, drinks
- edible oil
- juices (Hot Filling)
- milk, yogurt
- sauces
- honey
- detergents
- cosmetics
- and in general any application using PET or rPET bottles.

1 BLOW machines are built in our factory based near Paris, for bottles ranging from 100 ml up to 30 litres and outputs from 1000 up to 9000 bottles/hour. A wide choice of options is available : Hot Fill, preferetial heating for oval bottles, neck orientation, ... so that you can increase the possibilities of your 1 BLOW machine.
All 1 BLOW machines are fully electric with a very low power consumption, making bottles production cost the lowest in the market.
1 BLOW machines are compatible with most of the existing blow-moulds : your investment is optimized !
Contact :
Olivier Perche
23 Chemin de Gerocourt
95650 BOISSY L'AILLERIE
+33 (0)9 80 08 20 75
www.1blow.com
Write to the company

1 Blow