Meet

Precia Molen

At the tradeshow

Hall 6S098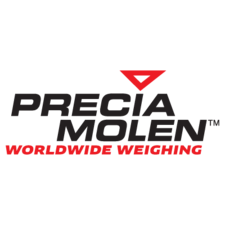 Industrial and commercial weighing equipments
PRECIA MOLEN designs, manufactures, installs and maintains a complete range of weighing instruments for all food and non-food industrial production stages: elaboration, packaging, line end check and identification, end market product traceability.
We offer all static or dynamic solution types, whether for packaged or bulk products, with local data transfer or export towards automation/management systems.
International representation for sales, installation, preventive and repair maintenance.Strong innovation capacity and complete mastery of technical and regulatory issues.
Contact :
Dominique Ribet
Le Ruissol BP 106
07001 Privas cedex
+ 33(4) 75 66 46 00
www.preciamolen.com
Write to the company

Precia Molen